Struts 2 loading error messages from resource bundle
In this tutorial we'll explore using Struts 2 message resource capabilities (also called resource bundles) to use it with validation.
Configure your properties file in struts.properties file
struts.custom.i18n.resources=candidjava
Now create a new properties file to keep your error messages
uname.vali = User Name is required.
pass.vali = Password is required.
error.vali = User Name or Password is incorrect.
In validate function use getText("key") to get the value from candidjava.properties file
public void validate() {
        if (getUname().length() == 0) {
            addFieldError("uname", 

getText("uname.vali")

);
        } 
        if (getPass().length() == 0) {
            addFieldError("pass", 

getText("pass.vali")

);
        }
        else if (!getUname().equals("veera") && !getPass().equals("pass")) {
        	 this.addActionError(

getText("error.vali")

);
        }
    }
Screenshot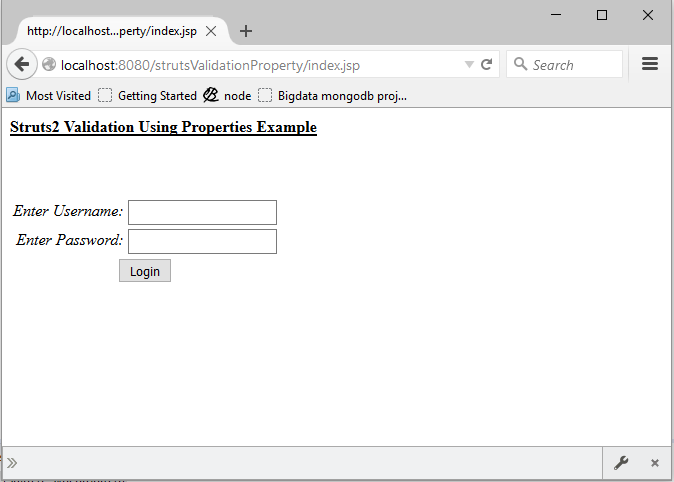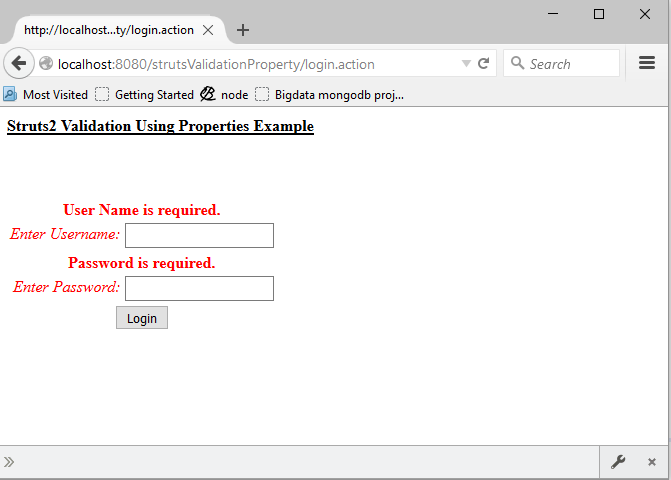 Download
Struts 2 resource bundle validation war
Struts 2 resource bundle validation maven zip
Related Post
Comments